New Urbansim and Smart Transport
Blockchain Global Conference and Exhibition focuses on the future of Sustainable & Smart Cities
_____
2021
-
Vince, Italy
_____
Relocation of Indonesian Sustainable

___________2021 - Bali__________

''Partnerships for a Resilient Innovation and Collaboration for a Sustainable, Resilient and Liveable Cities'.


__________ 2021 - Dubai_________

​​​​
3rd Sustainable Integrated Cities
'Smart Cities Solution

​for Government and Communities
______

2021 - Asia________
Smart Mobility & Innovation Transportation
'New Mobility for the Future City'​
​
__2022 - Istanbul - Turkey ____
Smart Vision International (SVI) was established in 2001 as a specialist strategic business consultancy. with expertise including architects, planners development, sustainable development, smart cities and sustainable business network, project management and business relationship mentoring.
​Also SVI provide an opportunity to:
- ​
Connect with governance professionals and directors around the world.
- Discover best practices and trends that will help strengthen the governance of your organisation;
- Expand your peer networks and explore new opportunities and will help you cultivate and build your relationships with them;
- Support your personal and professional development goals;
- A visionary leaders roundtable by invitation only to candidly discuss the challenges faced by identifies opportunities for business growth;
- Attract foreign and local participants keen to further develop their careers and expertise.
The NUST series has established itself as unique, credible and attractive International event for professionals, academics, public and private sector officers and local and International related government , United Nation and world bank with innovation. It addresses policy interests in sharing economy and the future of movement in smart, urban growth management, smart investment in transport infrastructure, TOD, integrated land use, urban design and defining the use of different areas in helping make our cities more liveable and sustainable places for our community.
Chairman message: Prof. John Taplin. NUST Perth International Conference


Dear Colleagues, I think we can congratulate ourselves on a very successful conference. I was a little surprised at how well the mix of urban design and transport people worked. As a transport person, I found that planners give a greater place to transport than I would have thought.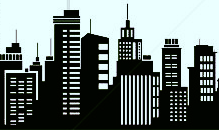 Future-Focused Global Events

2020/2021

New Urbanism and Smart Transport International Conference (NUST) Perth
New Urbanism and Smart Transport International Conference (NUST) KUala Lumpur
The Perth NUST International Conferences, with the theme"
The Towards Liveable Cities & Better Communities
" and aimed to find new ways for improving transport systems and planning in urban & regional areas. Presentation of topics included: integrated land use & transport planning matching recent demographic changes, public transport and active modes of transport, accessibility, urban design, housing choices, traffic safety and health.

It was a stand-alone 4 day conference comprising a two day weekend workshop and a two day Conference. It was attended by 28 Keynote Speakers including 3 Ministers, Senator, 2 Mayors, United Nation, Unesco. The pre- conference workshop and special plenary session was attended by exclusive and distinguish speakers from the Congress New Urbanism (CNU) USA and Australian Council for New Urbanism.
The Kuala Lumpur NUST. At Perth and Kuala Lumpur, NUST International Conferences there was strong support from the local government, private sectors, academic institutes and International Furthermore over the past few years' delegate numbers have increased significantly.

The intent of both initiatives was to secure the sustainability of the NUST 'brand', raise its profile and highlight the need for truly integrated planning and innovation.

Thank you to the people - delegates, speakers, and sponsors who attended the New Urbanism & Smart (Transforming) Transport International Conference in Kuala Lumpur. All feedback indicates that the conference was a magnificent success and delegates from the 14 countries represented came away feeling validated, motivated and inspired.
These conferences are designed to assist in disseminating up-to-the-minute research, concepts and ideas to road safety professionals. Of particular interest to the conference conveners is the ability of these conferences to provide professionals in the developing world with direct access to world renowned road safety practitioners with a view to circumventing the time lag in reading journals and the like. The face-time provided at these conferences facilitates opportunities for candid and direct responses to the essential questions that would otherwise go unanswered.
Additionally, this direct contact provides increased networking opportunities to ensure that road safety professionals from all countries have the broadest possible base of information and the ability to simply email or phone an expert when they need advice.
Experience has indicated that these conferences have the ability to provide significant legacies for the host country in terms of reduced road crash trauma, improved road safety through the application of initiatives discussed at the conference and the development of a valuable relationship with Smart Vision International who can facilitate additional, follow-on workshops and seminars.
In considering the influence of the conference it is essential to consider both the professional development and networking opportunities that it creates, and, the longer-term legacies that it can contribute to for the country as a whole.


Road Safety International Conferences (RSIC)
1st Road Safety (1 RSIC) Dubai
2nd Road Safety (2RSIC) Dubai
3rd Road Safety (3RSIC) Perth
4th Road Safety (4RSIC) Sydney
SVI's suite of international conferences commenced with the 1st International Road Safety Conference "Safer Drivers In Safer Cars On Safer Roads" , hosted by Dubai Police and held in the Dubai Police Officer's Club Centre.This conference presented 7 Road Safety Experts (6 Australian & 1 Swiss) to an audience of over 160 delegates from 8 Middle East countries.The conference focussed on providing delegates with first-hand exposure to current road safety initiatives from Australia.
The conference aimed at increasing ties between the International experts and like-minded professionals (particularly from the United Arab Emirates). Ultimately the conference's guiding recommendations were:
That the Federal Government of the UAE declares a public road safety target of reducing road trauma by 40% before the end of 2009.
That the Federal Government of the UAE be requested to establish a peak authority responsible for road safety throughout the United Arab Emirates
Additionally, the conference provided a total of 28 specific recommended short, medium and long-term actions – many of which are now part of Dubai's traffic and transport planning process.
Of these recommendations a key to improving road safety in the United Arab Emirates was to be the establishment of a single authority responsible to the planning, development an enhancement of roads and transport.
Subsequently, within 1 year of the conference, the Government of the Dubai established The Roads and Transport Authority.

Extending the reach and diversity of the International Road Safety Conference, the 2nd Conference "Road Safety Without Borders" was also held in Dubai, hosted by the newly formed Dubai Roads and Transport Authority. This conference was convened under the patronage of the Crown Prince of Dubai and presented over 316 delegates, from 12 countries with the opportunity to share ideas with 12 keynote speakers.
Key to this conference's recommendations were the need to: Improve the consistency of data collection Increase awareness & education in relation to road safety issues Initiate trials of various road safety improvement initiatives
Again, the government of Dubai took these recommendations on board and improved data collection techniques, initiated several new road safety campaigns and commenced a series of trial initiates.
Further, anecdotally, Smart Vision understands that many of the concepts discussed in the conference were later introduced to several other "attendee" countries.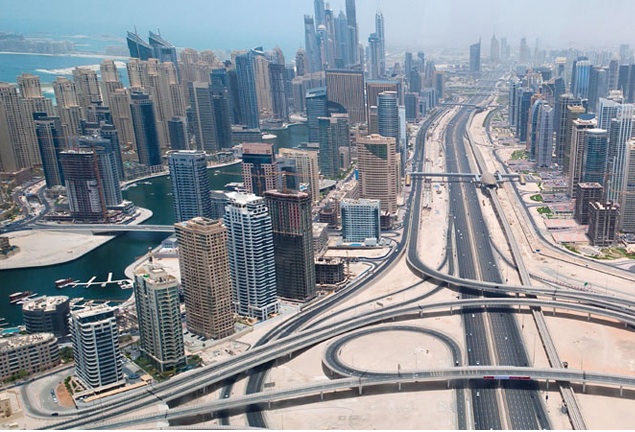 The 3rd International Road Safety Conference "People Our Future" was hosted by Western Australia's Road Safety Council and was fully supported by the WA Premier, WA Minister for Planning and Infrastructure, the WA Minister for Police and Road Safety, WA Main Roads, WA Police, WA Local Government Association, United Nation, World Bank and Many more.​..
This conference presented the ideas of 50 speakers to over 452 delegates from 15 countries and provided a series of recommendations which were then presented to the Western Australia State Government for consideration. Several of these initiatives have been developed a pilot programs.
The conference provided information and recommendations to help participants and delegates improve the road environment, improve road safety community education and also encourage and support people and organisations around the globe to seek, develop and share new and innovative road safety ideas, research outcomes and teaching/facilitation.
​The principal aim of the conference was to contribute to the existing body of road safety knowledge in an effort to reduce road deaths and serious injuries in the world and in Australia in particular.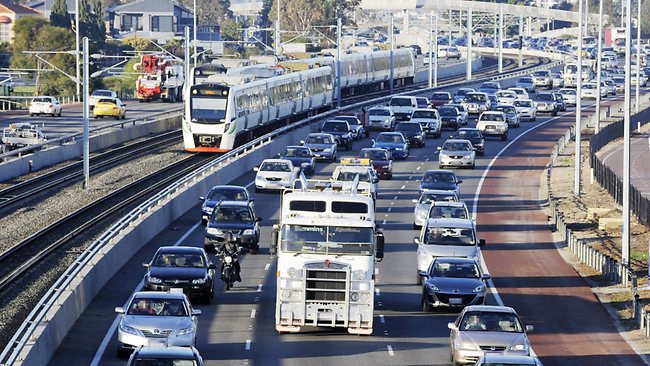 The 4th Road Safety International Conference, "Road Safety – the Future Global Solution", was held in Sydney, Australia early. Over 220 road safety professionals from 16 countries attended the conference and considered issues and initiatives relating to Road Safety Management and the "Safe Systems" Approach to Road Safety. Pursuant to this conference SVI established on-going relationships with a number of road safety organisations in Asia and the Middle East and is currently assisting these organisations in developing on-going road safety strategies and initiatives based on the topics discussed.
Following the success of the 3rd Road Safety International Conference in Perth we have chosen to hold the 4th Road Safety International Conference on the theme "Road Safety is the Future Solution" in Sydney for winning destination in the belief that participants may find inspiration from this most livable and greater safety of cities.
Also the Australia's new National Road Safety Strategy 2011-2020 should recognise and reference to the global Decade of Action as implemented by the United Nation.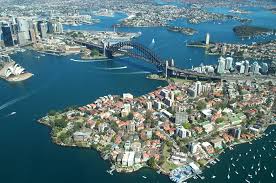 Collaborators
Partners
& Supporters


© Copyright January 2020, All Rights Reserved. | Smart Vision International(SVI).
Chairman Message, Dr Soames Job, 4th Road Safety International Conference



The 4th International Road Safety Conference held in Sydney was the fourth in the series of practical and successful international road safety conferences, previously held in Dubai (twice) and Perth. This conference was again truly international, with over 295 delegates coming from 16 countries.
SVI is one of the world's foremost conveners of Sustainable Smart City and Transport Integration Forums Conferences Seminars, and workshops world-wide
Smart Resilient Cities
The world's 100 Resilient Cities is some of SVI objectives to help more cities build resilience to the physical, social, and economic challenges that are a growing part of the 21st century.

Smart Vision International (SVI) has recently announced success to promote the International City Transformation International conferences and Congress's. Further discussions with key organisations world wide have indicated strong support for such events. The visions cities have for their futures – their decisions on what to build, how to build it, who to build it for, and what to prioritize politically – will reverberate globally. Cities repre- sent an unparalleled opportunity for leveraging innovation and creative planning to combat global challenges and make meaningful improvements in the lives of billions of people.
Integrated Sustainable Cities
With the theme "New Challenge for Integrated Sustainable Cities"has completed successfully. There was significant response from Local Governments, Academia and Industry both home and abroad and has already created a unique and effective platform to bring together a wide spectrum of academic researchers and many industry experts from home and abroad to share a common vision of addressing Sustainable Urbanism can be implemented in cities, towns, and neighbourhoods through coordinated leadership and communication.. This allows the participants to exchange ideas, disseminate information, learning and sharing about best practices and success stories in order to to promote urban sustainability, recognising this unique opportunity that comes with rapid urbanisation around the world. The SVI and ICIUPT events was great supported by many Associations, Society of Transportation, Geographic Information System, Local Government Public and Private Sectors, Development Institutes and Our Partners United Nations Global and world Banks.
Connecting the world's Smart Cities
&
​
Leaders
Sustainable and Smart Cities


Dear Colleagues, On behalf of the Organising Committee Chairman and Members, we would like to express our appreciation for each of you who participated at the Sustainable Integrated Cities International Conferences and Forum You made our International and Global Events a success and it was a great pleasure to see so many of you there!
We are sure that the cooperation with most of you will continue in the near future. We would like to give special thanks to the keynote speakers & speakers of the conference and to tall our partners and associated , Ministers, Local Governments, City Council's and Municipalities, Public and Private Sectors, State Development, Jobs and Trade; Federal-State Relations; and furthermore to the Universities and Institutes, Associations International Centres, and finally huge thanks to the UN Global, World Banks and our Sponsors. Your Support and Participation most appreciated.